Girls Soccer: Niwot bests Silver Creek and Mead falls to Centaurus
The Niwot girls soccer team put on another scoring clinic in front of the home crowd last Saturday, getting points from eight players in a 7-0 rout of the Mead Mavericks (4-5-1). For senior forward Meghan Jeske, who scored her second goal of the season in the game's 17th minute, the lopsided win was especially gratifying after Thursday's unexpected 2-1 loss to Centaurus.
"It was a really big win, because we were able to come back from the other day," she said. "I just felt like we were working together better. Our chemistry was a whole lot better, and our passes were better."
Head coach Stephen Dimit echoed her sentiment, "We weren't satisfied after the Centaurus loss. We wanted to come out here and have an explosive start, and we absolutely did that."
Senior Kailee Stobbe led the Cougars with seven points, including three goals, bringing her team-leading total to six. Four other players found the back of the net, including both of the McCarthy sisters (Charlotte and Anna) and junior Sage Marten. Senior Maddie Barkow had two of the game's six assists, while freshman Lauren Cranny and junior Roxie Pasma combined for two more.
"We're a good team, and are capable of doing this on most days," Dimit said of the offensive outpouring. "We just put it all together today."
The blowout capped off a hectic week for the Cougars. On Tuesday, April 11, the Cougars squared off against their former coach Rob Johnson, now in his first season at cross-town rival Silver Creek. In a game Jeske called "intense," Barkow scored her fourth goal of the year in the first overtime period, as Niwot nabbed a 2-1 win over the Raptors, their first since 2014.
"This was a really big win for us," she said. "It felt really, really good to win against them."
Junior Anna McCarthy had the Cougars other goal, as well as an assist. In net, junior keeper Allie Colvin made a season-high 12 saves. For Dimit, the narrow victory over the Cougars' main rival and past coach marked an important milestone for his team.
"That was an awesome game. We gave up an early goal, but then just battled. The girls wanted that really badly," he said. "It's a team we don't beat often, and I thought that they were really mentally tough in that game going up against a lot of adversity."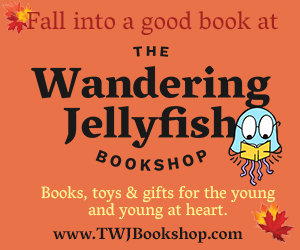 Dimit further explained that the win carried an unusual emotional component, given the close ties between the two programs. "You always want to beat people you know, and these girls all know each other from club teams, and of course there's Rob [Johnson]. It's a rivalry that got bigger this year, I think."
The week's only sour note came at the hands of the Centaurus Warriors on Thursday. After giving up an early point, Niwot sent their second straight game into overtime on a late game-tying goal, this time from Pasma, her first of the year. But Centaurus found the net first in overtime, handing the Cougars a 2-1 loss, their first since March 21.
"That was a tough game," said Dimit, still clearly disappointed in the outcome. "We gave up an early goal again, and this time just didn't battle back out of it. But it gave us the motivation to come out and do what we did to Mead."
For Jeske, the close loss was emblematic of the Cougars tendency for let-up on the gas from time to time.
"We started slow in the first half," she explained. "We tried to pick it up in the second half, and I think that's something we still need to work on—getting on it from the first whistle."
Up next for the Cougars is Longmont, which has won just two games this season, including a 5-1 win over Mead on April 14. Niwot then hits the road for a match with Greeley Central on April 20, followed by a rescheduled match against Erie on April 21.
4/11 — Niwot 2, Silver Creek 1 (OT)
Cougars (5-2, 2-0) 0 1 1— 2
Raptors (5-4, 0-2) 1 0 0 — 1
Goals — Maddie Barkow, Anna McCarthy
Assists — Maddie Barkow, Anna McCarthy
Goalies (Min-Goals allowed-Saves) — Allie Colvin (80-1-12)
4/13 — Centaurus 2, Niwot 1(OT)
Cougars (5-3, 2-1) 0 1 0 — 1
Warriors (6-4, 3-0) 1 0 1 — 2
Goals — Roxie Pasma
Goalies (Min-Goals allowed-Saves) — Allie Colvin (88-2-3)
4/15 — Niwot 7, Mead 0
Mavericks (4-5-1, 0-1-1) 0 0 — 0
Cougars (6-3, 2-1) 6 1 — 7
Goals — Kailee Stobbe (3), Meghan Jeske, Sage Marten, Anna McCarthy, Charlotte McCarthy
Assists — Maddie Barkow (2), Lauren Cranny, Anna McCarthy, Kenzie Pasma, Kailee Stobbe
Goalies (Min-Goals allowed-Saves) — Allie Colvin (80-0-1)