NHS girls soccer pulls off three straight conference wins
It was imperative this week that the Niwot High School girls soccer team pull off three straight wins against conference competition, after losing their last conference match against Silver Creek.
The Cougars definitely proved they were up to that task, with a win 2-1 win against Longmont last Tuesday, a 4-0 win against Northridge last Thursday, and a 9-0 trouncing of Greeley Central last Friday.
Head Coach Rob Johnson said with the athleticism his team possesses, they can compete with anyone in the state.
"Athletically, we came out and pressured everywhere," Johnson said after his team's win against Longmont. "When we use our athletic ability we are very tough to beat."
In the first game of the week against Longmont, the 2-1 score is not indicative of how dominant Niwot was during the game.
The first half of the game was all Niwot, with senior captain Sarah Sypher and junior Kailee Stobbe both putting in goals for the Cougars. Five minutes into the second half, however, Longmont scored a goal against sophomore keeper Sophie Stortz and brought Longmont within one point.
The Trojans barely had another chance to score the rest of the game, as Stobbe, junior Maddie Barkow, and senior Hannah Gray led the attack for the Cougars the rest of the way.
Niwot ended the game with 23 shots on goal, opposed to Longmont's eight.
"They are taking chances and trying things and I love it," Johnson said of how his team is playing. "As long as we play hard it gives us a chance to win."
It was more domination in the game against Northridge, as Gray, Barkow, sophomore Anna McCarthy and junior Ariel Melara all scored for the Cougars.
Sophomore Ali Colvin also had a great match between the posts, as she went all 80 minutes at goal keeper and recorded five saves.
Johnson said even when his team makes small mistakes, they are making up for it with hard play.
"These girls are working their butts off," Johnson said, "even when they make mistakes they track back and minimize the damage."
Against Greeley Central, the Cougars only had a 2-0 lead heading into halftime. After the half though the flood gates opened and the Cougars put in seven more goals to give them the 9-0 victory.
Stobbe had her first hat trick of the season, scoring three goals in the match, and Sypher put in two of her own. Gray and McCarthy also chipped in a goal apiece and though Barkow didn't score in the match, she did lead the team with four assists.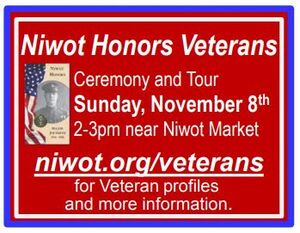 The Cougars are now 5-1 in conference play with one more conference match left to play. They will need a little help to win the conference though, since Silver Creek is also 5-1 in conference play.
Johnson said his team can only control the outcome of their own games, and he thinks no matter what they are in a good position.
"We are just taking it one game at a time and trying to get as many league wins as possible," Johnson said.
Niwot finishes off its conference schedule with a home match against Centaurus on Tuesday at 4 p.m., then the Cougars take on Mead at home in a non-conference match on Friday at 4 p.m.
Niwot 2, Longmont 1
At Longmont High School
Goals — Niwot: Stobbe, Sypher. Longmont: Ghesquiere
Assists — Niwot: Gray. Longmont: Kowalski
Goalies (Min-Goals allowed-Saves) — Niwot: Colvin 40-0-3, Stortz 40-1-4. Longmont: Ramirez 80-2-7.
Northridge 0, Niwot 4
At Niwot High School
Goals – Niwot: Barkow, Gray, McCarthy, Melara.
Assists – Niwot: Stobbe 2, Barkow, McCarthy.
Goalies (Min-Goals allowed-Saves) – Niwot: Colvin 80-0-5.
Greeley Central 0, Niwot 9
At Niwot High School
Goals – Niwot: Stobbe 3, Sypher 2, Marten, McCarthy, Gray, Jeske.
Assists – Niwot: Barkow 4, Stobbe, Richard, Sypher, Ramirez-Tapia, McCarthy
Goalies (Min-Goals allowed-Saves) – Niwot: Colvin 40-0-0, Stortz 40-0-0.