Out in Leftfield
Courtesy Photo
BASEBALL
Niwot was represented at the World Series by Patrick Perry, a 2001 NHS grad, who is an area scout for the Texas Rangers. Perry was able to meet up with Matt Mercurio, a former teammate from Perry's days in the Boston Red Sox organization at the World Series. Mercurio, who played first and third base for the Lowell Spinners in 2005, is now a scout for the Arizona Diamondbacks. Perry, was a catcher for Lowell in 2005 after being drafted out of the University of Northern Colorado.
Skyler Messinger (Niwot) finished his second season in the Colorado Rockies minor league system. Messinger, who primarily plays third base, also saw action at first base this season. He was named Player of the Month for August, an award which covers all classifications. At Fresno in the California Class A League, Messinger finished with a .258 batting average, 19 doubles (tied for first on the team), 18 home runs (tied for first on the team), and 78 RBIs (first on the team). Baseball America named him the best fielding third-baseman in the California League.
SOCCER
Azeal Marrufo (Niwot) was a forward on the Laramie County Community College squad, starting 11 games this fall. Marrufo scored eight goals and added three assists. On Sept. 30, he scored two goals in a 3-2 win over Northeastern Junior College in Sterling, the last one coming in the 69th minute of the second half to break a 2-2 tie. Marrufo also scored two goals the day before in a 4-1 win over Lamar Community College. Laramie County finished the season with a record of 5-7-1.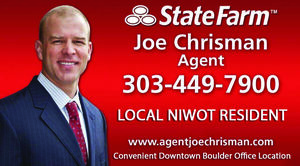 Kayla Osegueda (Niwot), a junior at Black Hills State University, played in 17 games for the Yellow Jackets, scoring two goals and adding two assists. Osegueda, a midfielder, scored in a 6-0 season-opening win over Dakota Wesleyan and followed with a goal and an assist in a 5-0 win over Mount Marty.
BASKETBALL
Cooper Sheldon (Niwot) is a senior on the Doane University squad. Sheldon is averaging 11.3 points per game in early season action, which is tied for third on the team. The 6'6" forward scored 14 points in a one-point loss to Peru State Nov. 8. On Nov. 4, he scored 15 points in an 80-75 victory over York. He is averaging 10.3 rebounds per game, which is tops on the team.
EQUESTRIAN
Amber Nusser (Niwot) helped the UC Davis Equestrian Team to an early season victory over South Dakota State University in Brookings, 14-4. Nussar was second on the squad, scoring 71 in reining. Nussar is a junior at UC Davis.
CROSS COUNTRY
Madison Shults (Niwot) made her debut for Stanford on Sept. 1 at the USF Invitational. Shults, a freshman, finished 44th overall as the Stanford women won the event. Shults posted a time of 22:33.7 for the 6K course.
Zane Bergen (Niwot) was one of five Stanford men who competed at the USF Invitational, running as a pack and finishing 44th through 48th for the 8K course in the opening meet of the season. Bergen posted a time of 25:25.7 as the Stanford men finished sixth overall. Bergen also ran in the NCAA West Regionals Nov. 10, finishing 84th overall with a time of 31:02.7 for the 10K course. Bergen was seventh on the Stanford squad, which won the West Regional.
Samree Dishon (Niwot), a redshirt junior, finished 25th for the University of Colorado at the Pac 12 Championships, with a time of 20:06.9 for the 6K course. The Buffs finished third overall as a team, and Dishon had the fourth-best time on CU's squad. Dishon transferred from New Mexico to CU after the 2022-2023 season.
Joelle McDonald (Niwot) is also part of the University of Colorado cross country squad. McDonald, a redshirt sophomore, finished 83rd in the "B" division at the Nuttycombe Invitational in Madison, WI, on Oct. 13 with a time of 23:03.2 for the 6K course.
Earlier, McDonald and Sierra Parks (Niwot) placed 52nd and 58th, respectively, for the Buffs at the Gans Creek Classic in Columbia, MO, Sept. 29. For Parks, a redshirt freshman, it was her first major meet as a Buff.
Grady Rauba (Niwot) finished 49th with a time of 24:27.0 for the University of Colorado at the Pac 12 Cross Country Championships at University Place, Washington, Oct. 27. Rauba, a redshirt sophomore, was ninth on the CU squad at the meet. Colorado finished fourth overall as a team.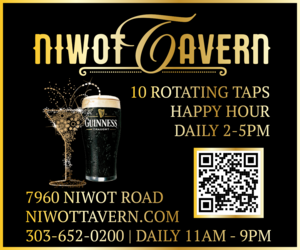 Curtis Volf (Niwot) helped St. Mary's College to an eighth-place finish out of 16 teams competing at the West Coast Conference Cross Country Championships. Volf, a junior, finished third among Gael runners with a time of 24:46.4, good for 60th place overall.
Lucca Fulkerson (Niwot) finished 23rd for Princeton at the East Coast Conference Cross Country Championships Oct. 28. Fulkerson, a junior, posted a time of 21:32 on the 6K course.
SWIMMING
Mary Codevilla (Niwot), a sophomore at Notre Dame, took third in the 100 breast (1:02.97) and 10th in the 200 breast (2:22.70) against Pitt and Penn State in a triangular meet Oct. 20-21. She also swam on four relays, including a 200 free relay that placed third and a 200 medley relay that placed fourth.
Jamieson Legh (Niwot), a freshman at Dartmouth, is making her mark in early season action. In a triangular meet with Harvard and Cornell, Legh won the 100 butterfly with a time of 54.79, in addition to winning the 200 butterfly with a time of 1:59.74. Both showings were good for top five performances in program history for Dartmouth.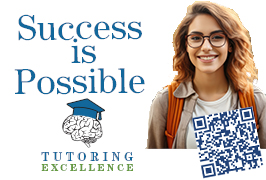 Payton Irwin (Erie), daughter of Niwot High tennis coach Aimee Hites, won both the 200 and 100 yard butterfly for the University of Northern Colorado in a dual meet against Wyoming Nov. 4. Irwin also swam the butterfly leg of the winning 400 yard medley relay. Her sister, Brooke Irwin (Erie), is a gymnast at the University of West Virginia.
VOLLEYBALL
Courtesy Photo
Morgan Daugherty (Niwot) played 18 sets for South Dakota Mines this fall as a sophomore. Daugherty had 16 kills on the season as an opposite hitter, with five coming against Fort Lewis on Oct. 7 and four more against Colorado School of Mines on Oct. 13.