Norman "Norm" F. Steiner
Norman "Norm" Frederick Steiner, 89, of Longmont, Colorado passed away on Tuesday, February 7, 2023, at Casey's Pond Senior Living in Steamboat Springs, Colorado.
Norm was born December 19, 1933, in Sabetha, Kansas, to Joseph and Esther Daisy (Stoller) Steiner. He grew up working on the family farm near Sabetha with his brothers and sisters. He graduated from Sabetha High School in 1951.
After graduating from high school, Norm joined the United States Army and served two years as an Air Defense Artilleryman. Following his service, he attended Kansas State University and graduated in 1960 with a Bachelor of Science degree in mechanical engineering. While at Kansas State, Norm fulfilled his childhood dream of learning to fly, earning his private pilot's license through the university flying club.
After graduation, Norm moved to Wichita, Kansas, where he met and married Holly Schaetzle on February 25, 1961.
Norm was hired by Cessna Aircraft Company in Wichita and so began a 54-year aviation career. He began at Cessna as an engineer but spent many weekends delivering airplanes from the Cessna factory in Wichita to customers throughout the United States. These adventurous trips, often in airplanes without even a radio, were the source of many hilarious and sometimes scary stories with which he loved to regale his family.
Norm worked on a wide variety of aircraft design programs for Cessna, American Aviation, and Grumman. In 1979, he accepted a position as Engineering Manager for Parker Hannifin in Longmont, Colorado. In 1987, he and his son Jim started his own company, Air Comm Corporation, in the basement of the family home.
Air Comm designed and manufactured innovative environmental control systems for a wide variety of civilian and military aircraft. Together, Norm and Jim wrote the first company patent which was instrumental to the success of the business. In 2005, Norm gave the business to his sons Rich and Keith Steiner as he felt Jim had successfully started and sold his own business in a different industry. Norm continued to work at the business and played a critical role in the growth and success of Air Comm until he fully retired in 2016 to spend more time on his farm south of Longmont, where he grew hay and enjoyed beautiful sunsets over Long's Peak.
Norm loved Colorado and enjoyed skiing and fly fishing. He traveled extensively with his wife, Holly, and the two were patrons of the Colorado Ballet in Denver.
Norm was preceded in death by his parents; four brothers, Joseph, Loren, Lyle, and Merlin; and four sisters, Lois, Mary, Alma Jeanette, and Estella Ann.
Norm is survived by his wife, Holly Steiner; his three sons, Richard (Deirdre), James (Kimiko), and Keith (Britt); his six grandchildren, Jessica, Alex, Lucas, Isabella, Ethan, and Emma; his two sisters, Florence Meyer and Eleanor Weiss; and his brother, James (Willa) Steiner.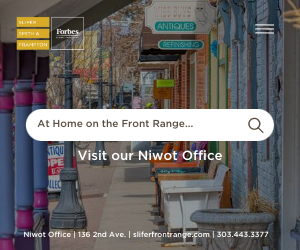 The funeral service has been held. A memorial for Norman Steiner has been established at the Kansas State University Foundation. Contributions may be sent to: KSU Foundation, 1800 Kimball Ave., Ste 200, Manhattan, Kansas 66502. Please indicate fund M47437. To make a gift online, go to http://www.ksufoundation.org/give/memorials Popkess Mortuary in Sabetha, Kansas, is in charge of arrangements.