Niwot Boys Basketball starts the season 3-1
Isaac Stephens
The Niwot High School boys basketball team played two games in the second week of the season, one against both the Roosevelt High School Roughriders and the other versus the Silver Creek High School Raptors. The Cougars went undefeated in the first week of the season, but split the games in their second week.
Niwot's third game of the season came against Roosevelt on Dec. 6. Niwot won 63-50, moving up to 3-0 on the season, matching the total wins the squad earned last season. Niwot's first quarter started slow, with the Cougar offense scoring only eight points, but a strong defensive performance in the second quarter helped propel Niwot to a 21-18 lead at halftime. At this point Niwot had stolen the momentum from Roosevelt and, with a 42-point second half, the Cougars beat the Roughriders 63-50.
Niwot was led in scoring by senior Jerek Funkhouser, who finished the night with 17 points (7 for 15 from the field) with sophomore Jack Jarvis trailing just behind with 13 points (4 for 7 field goals). Jarvis also dominated with assists, having three of the team's seven total assists. Zachary Dawson almost had a double double as he pulled down eight rebounds, leading the team, and scored 10 points. Senior Julian Lettow landed a blocked shot, the only one for Niwot, to go with his nine points on the night. The rest of the scoring came from junior Jackson Carano (9) and senior Alexander Long (2).
Niwot's fourth game of the season came against Silver Creek on Dec. 10, and the Cougars suffered their first loss of the season, 61-40 to a team coached by former NHS coach Bob Banning. Niwot struggled on both sides of the ball, shooting only 32% from the field, their worst performance of the year. On defense, it was the first game where they gave up double digit points in all four quarters. The loss puts them in a tie for sixth in the league (5A/4A).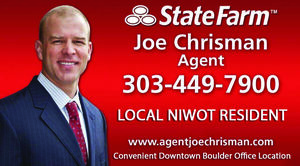 Funkerhouse remained Niwot's top scorer against the Raptors, putting up 20 points in a great individual performance. Jarvis was second in points with 8, with Carnano (6), Lettow (3), Dawson (2), and Long (1) also contributing to the offense. Niwot's 23 rebounds were led by Long with seven, followed closely by Carano and Lettow with four each. Lettow's four assists and Jarvis's three assists were the majority of the team's 10 total assists. Niwot's 22 turnovers cost them as the points scored off turnovers proved to be the difference in the game.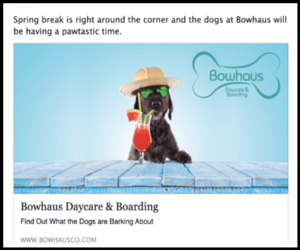 The Cougars return to action with games on Tuesday, Dec. 13 at 7:30 p.m. when they take on Riverdale Ridge at Riverdale Ridge High School, and on Thursday, Dec. 15 at 7:30 p.m. at Severance High School.