Boulder County holds first public meeting on proposed bikeway
Courtesy Photo
On Aug. 30, Boulder County residents learned more about plans for the proposed CO 119 bikeway between Boulder and Longmont through a community meeting sponsored by the county.
According to county staff, nearly 40,000 people travel this section of highway daily. Officials stated it is the second most-used transit corridor in the county, and is one of the most dangerous roadways in the region.
Data provided by the county indicates there are more car accidents resulting in fatalities and serious injuries on this roadway than on US 36 (Jay Rd. to Lyons), Hwy. 287 and Hwy. 52, and other well-known roadways. Ideally, the proposed bikeway will be part of an overarching plan for the corridor that will better manage traffic congestion while making the area safer.
Project Manager Stacey Proctor said understanding the need for improvements in the area isn't new. The 2014 Northwest Area Mobility Study placed CO 119 as one of the top priorities for mobility, with the bikeway as a key component of recommended solutions for improvement. Four years later, a second study reiterated a bikeway's role as part of a multimodal transportation vision along the corridor. The county has been working on the plan since that time.
Proctor said that costs are estimated to be between $30 and $35 million out of the larger public costs for the entire corridor, which she said are estimated to come in at just over $246 M. As part of the funding statement, she also noted that "we don't have funding for construction, but we are actively pursuing funding. We're turning over every rock and stone to cover costs."
Planners estimate construction will start in 2023, with time for significant public comment and involvement prior to construction. The Aug. 30 meeting was the first of three public meetings on the topic.
One of the principles behind the trail design includes ensuring the bike path is safe despite the fact that it's operating in conjunction with one of the most traveled roads in the county."The current 119 corridor is a high-speed corridor," said Karl Buckholz of Mueller Engineering Company, which has been contracted by the County to work on the project.
Buchholz said, "We get a lot of bicycle riders who ride on the shoulder. This is not optimum (sic). We want to provide a facility that's safe, with [trails] along underpasses and overpasses along creeks and irrigation ditches." He also said he's looking for good lighting, a trail with wide, gentle curvatures, good drainage, access to the trail that makes sense, and good signage.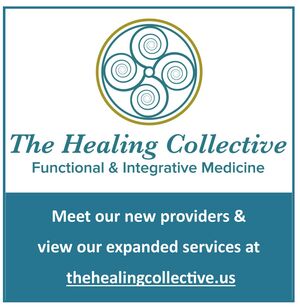 Designers want the bikeway to be very direct, with the shortest amount of length between Denver and Boulder that's possible and available to riders year-round. It is also important that the trail be available to all population groups, both in terms of the path itself and the available entry and exit points.
On and off routes will be placed in major access points to communities on the route and the path will interface with the bus route so riders have the choice to integrate bike and bus riding in a single trip.The route will also be designed to accommodate e-bikes, which have increased in popularity in recent years.
Community members came to the meeting with questions which were delivered through chat box comments as presenters spoke. The first question that came through to Project Director Kathleen Bracke was whether there would be conflicts between the bikeway project and a future potential passenger rail project between Longmont and Boulder. She said the integration between the two would be considered.
Concerning how noise from 119 will impact the bikeway, Buckholz said engineers were considering this factor as they made decisions about the alignment of the bikeway path where possible. "We understand that noise may be a concern, but the median is quite wide through there. There are also areas where there are some trees [that may help] and we still feel that the bikeway will be the best way to be for those who want to ride along the corridor.
Another questioner asked about how shrubs and trees would be placed to provide protection against noise and sun. Buckholz indicated they would like to do some of those kinds of plantings, but they also needed to keep the budget in mind. He added that currently, there isn't a lot of the budget allocated for a copious amount of planting needs.
Final questions also addressed traffic management and signage concerns, including the possible use of roundabouts. As one of the more complicated components of the project, both county planners and staff from Mueller Engineering are working with RTD to address ways that bikeway planning will integrate traffic planning needs.
As the design process continues, the county and stakeholders are welcoming participation from the community. Planners are seeking ongoing input on various elements including the bikeway's design and location, and ensuring that it serves all communities equitably and is as accessible as possible.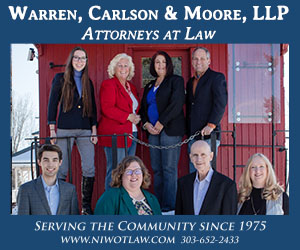 Those looking to be involved should email Stacy Proctor at sproctor@bouldercounty.org. She can connect community members with options for keeping up to date that include receiving a project-focused newsletter, joining a listserv, or becoming part of a community committee that is connected to bikeway planning.