Niwot wrestling forges ahead in 2021
File photo
Thanks to the ongoing COVID-19 pandemic, there won't be many wrestlers hitting the mat for Niwot in 2021, but bigger isn't always better, according to longtime head coach Bobby Matthews. And what the Cougars lack in numbers, they more than make up for in experience, he said, which could mean a Niwot representative in the Class 4A state championships for the third straight year.
"We're eight right now, so we're definitely down. But I think the eight that we have are solid for the most part, they're going to do pretty well.... They're pretty much all pushing each other. You don't ever want a really small group, but sometimes smaller is better."
Of course, Niwot's wrestling season got off to a rocky start well before tryouts opened on Jan. 18. On Jan. 5, St. Vrain Valley schools notified wrestlers that the sport had been denied a health variance by Boulder County Public Health and would be disallowed in the county. Then, a week later, the county and district reversed course, allowing wrestling to proceed "with stringent health protocols."
Those protocols, which apply only in Boulder County, include masking at all times by athletes and coaches, as well routine COVID-19 testing for athletes and coaches on a rotating bi-weekly basis. Schools must also require wrestlers to attend classes through the district's online synchronous learning model until two weeks after the end of the season to avoid possible spread of COVID-19 by a wrestler to the larger school community.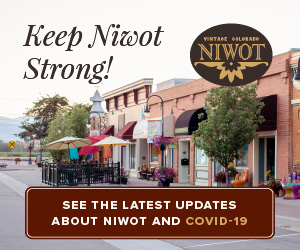 It's that last rule that is likely responsible for the drop in wrestling registrations, Matthews speculated, as students have been reluctant to miss the opportunity for in-person learning, even for just two days per week.
"I think that affected us a lot," he said. "With Niwot being such a high academic school, these kids don't want to miss school... But, we're still looking for kids to come out if they choose to, and we're hoping that they do. Yeah, they're still going to be asynchronous if they wrestle, but they're able to be around teammates."
After the first week of tryouts and practice, those teammates include five wrestlers returning from previous seasons and three newcomers, though two of those have a background in club and middle school wrestling. Heading the list of returners is third-year veteran Josh Armas, the lone representative of the class of 2021. He will be wrestling in the 145 and 152 pound classes, primarily, after spending much of his career in the 132 bracket. Matthews is also enthusiastic about the two returning juniors, Bryce Nemec, a heavyweight, and Satchel Hart, who will also be moving to new weight classes after an off-season of growth.
"When it comes to the knowledge of the sport, knowing what you're supposed to do, Satchel has it all," Matthews said. "So with his size getting bigger, getting stronger, he's going to be able to handle himself and his opponents much better."
Nemec will be competing in the heaviest weight class for Niwot, a role that has seen success in recent seasons. But Matthews isn't expecting typical "big boy" wrestling from the athletic junior, who has seen success of his own. As a sophomore, he went 11-1 in junior varsity matches and was a contender for the 220lb JV state title before an injury forced him to forfeit in the championship semi-finals.
"He's definitely put in the work in the weight room and gotten bigger," Matthews said. "But he doesn't wrestle like a big guy-he definitely can wrestle.... Our philosophy is you're a wrestler, so you should wrestle, don't just push on them."
Also back with the team are sophomores Angel Aldama and Vithal Arya, also expected to wrestle in heavier classes in 2021. They will be joined by freshmen Jake Hester (160), a newcomer to the sport, and Ben Rauschkolb (195), and Autumn Rutherford (126-132), who has elected to wrestle boys rather than join the SVVSD girls wrestling team. But Matthews is confident the highly athletic and experienced Rutherford is capable of holding her own.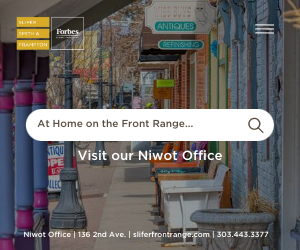 "She's been wrestling guys, pretty much her whole life," Matthews said, referring to her seven years on the club wrestling circuit. She also plays volleyball and was starting shortstop on Matthews' 2020 Niwot softball team. "She and Satchel usually practice together, and they go very hard. And, they ask each other questions, and he helps her, she helps him. And so having that partner for him is good, because of his experience level, he has a partner with almost the same experience."
In fact, because nearly all of his wrestlers have at least one year of experience behind them, it's made the 10-day preseason more productive, Matthews said.
"It's review, not teach, and that's huge. Especially when we normally have a three to four-week period. So we can take a little bit more time on the fundamentals. If we had inexperienced kids, it would be really tough."
Not that Matthews is expecting an easy time for Niwot in 2021. With just eight wrestlers to fill 14 weight classes, there will be a lot of forfeits on the scorecard, putting pressure on those competing to score points for the team. The Cougars will also be seeing a slate of new opponents, thanks to a Class 4A league realignment that combined the traditional Northern and Tri-Valley leagues. Among them are 2020 state champion Windsor, and regional contenders Fort Morgan and Roosevelt.
"There's no easy weekend on our schedule," Matthews said.
File photo
The Cougars open the season on Jan. 28 with a dual against Silver Creek, followed by a quad against Windsor, Fort Morgan, and Frederick on Jan. 30. Todd Johnson will be back as Matthews' assistant. Thanks to health restrictions, there aren't any all-day tournaments or invitationals on the schedule this year, and the regional qualifier will be smaller as well. Gone too are the crowded gyms, as spectators are barred from home events. (Matthews plans to stream the matches on a YouTube channel. Details to come.) While those are things Matthews will miss in 2021, even if it means a few more hours of sleep on Saturday mornings, he is grateful his dedicated group will have the chance to compete at all.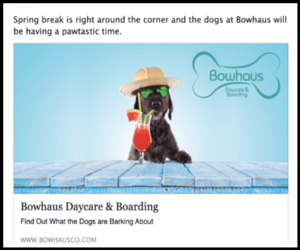 "I'm excited for the kids," he said. "We don't have many, but they're working hard, and they understand that this year is going to be tough."