Niwot LID 2020 revenues subject to question
It's shaping up to be a busy, but socially distanced winter around Niwot, as the LID advisory committee members considered funding requests for upcoming holiday themed events at their virtual monthly meeting on Oct. 6.
Treasurer's Report
First, however, they heard from LID treasurer Bruce Rabeler, who led off with a concerning notice from the Boulder County finance office regarding the district's 2020 earnings. According to county analyst David Thayer, the state of Colorado believes the LID's high spring and summer collection totals are likely due to an error by remote sellers, and therefore, the board should expect a reduction of at least 13% in its projected total revenue for the year.
"The Department of Revenue believes the overpayment is coming from an online vendor or vendors who are collecting the LID sales taxes from people and businesses who are not located within the LID," Rabeler said, adding that the 13% is an estimate of the countywide rate for online sales, "which is what I was starting to suspect, since we were still staying with pretty high retail numbers, even with COVID."
Indeed, according to the latest revenue reports compiled by the state of Colorado and Boulder County, the LID earned a combined $40,516 in June ($19,467) and July ($21,049), with more than half ($21,749) coming from retail sales. That boosted the district's total revenues for the year to $116,232, a 4.1% increase over the same period in 2019 ($111,674).
However, Rabeler said the county is warning that that figure is likely to be revised sharply downward in the coming months. "We need to take about $16,000 off of what we've collected through the year, just to be safe, is what they're saying.
There were some positive developments reflected in the collections report, notably the $4,505 collected in July for the Accommodation & Food Services category, the highest amount since January 2020.
On the other side of the ledger, the LID has committed $238,170 so far in 2020, including $101,512 for the public parking lot, which was expected to come from LID reserves.. With approved October funding requests, the total rises to $255,174 for the year, or approximately $106,000 over the 2020 budget allocation of $149,313. This increase will mean a supplemental allocation from the LID's reserve balance, which is currently around $220,620 and will essentially cover the parking lot expense.
Funding Requests
Halloween
Presenting the first request was Niwot Tavern's Stacy Szydlek, who asked for $1,998.43 to decorate six locations in Cottonwood Square for a pandemic-friendly Trick or Trunk event on Oct. 31. The Halloween decorations, which will be up throughout October, include skeleton lamps, an animatronic butcher, and string lights. After Halloween, the items will be stored at Niwot Market for future use. The request was approved unanimously.
WINC Holiday Fayre
Up next was local realtor Deborah Read Fowler, who has her sights set a little further along in the calendar. Appearing on behalf of the Women's International Niwot Club (WINC), she asked for $2,500 to reconfigure the group's annual Holiday Fayre, a day-long shopping event that typically brings 500 to 550 visitors to town in early December. Unfortunately, Boulder County gathering restrictions put the Fayre's usual home at the Left Hand Grange off-limits in 2020, so the organizers have decided on a more decentralized approach.
"Instead of just canceling it, I wanted to adapt it," Fowler said of the event, which is slated for Dec. 12. "We thought about an outdoor market, but that's weather driven and too complicated, so then we thought we could pop-up each vendor that's already committed in other businesses and shops."
According to Read and WINC, adapting means a lot of communication, so they are requesting funds for new signs and advertisements. The group also wants to boost "ambience and excitement" during the event, so the funds will also pay for roving carolers and other musicians. After a few minutes of discussion about non-local vendors, the request was approved unanimously.
October Sidewalk Sale
Fly Away Home's Kathy Trauner then appeared on behalf of the Niwot Business Association to request $1,835 to fund expenses for the third iteration of Niwot's sidewalk sale on Oct. 10. Trauner said the outdoor shopping event has proven popular among shoppers and businesses alike, with several of the latter reporting their "best sales day ever" during last month's sidewalk sale. The funds will pay for promotional expenses, advertising, and musicians in Cottonwood Square and along 2nd Avenue.
"The music seems to have made a difference, and really brought people in," Trauner said. After a brief discussion, the request was approved unanimously.
Little Holiday Shops of Niwot
Trauner then presented a second request from the NBA, for $5,100 to help launch the "Little Holiday Shops of Niwot," a trial run of a new "shared retail space" coming to Cottonwood Square in the spring of 2021.
"This is, in its essence, an incubator-a way to create more long-term retail in Niwot by giving people a place to sell it," Trauner said of the Little Shops project, which was slated to debut in 2020, but had to be postponed due to the pandemic. "The idea, for now, is to take advantage of the holiday season by getting a simpler version of this up and running."
The holiday shops are set to debut in mid-October in the former Integral Cross Fit studio in Cottonwood Square. Up to 18 local artists and crafters will sell "one-of-a-kind and carefully curated offerings" during weekends through December, using shared staff and equipment. According to Trauner's request, total costs for the three-month launch top out at just over $23,000, including $12,000 for rent and utilities and around $3,000 for staffing. The LID's contribution would go towards advertising and promoting the Holiday shops, and other miscellaneous expenses. Assuming the concept proves viable, a permanent Little Shops of Niwot could open sometime in the first half of 2021.
"This is a longer term project that we're hoping to kick-off with a bit of pizzazz right now," Niwot's Economic Development Director Catherine McHale said in support of the request. She serves on the Little Shops committee with Trauner, Leigh Suskin, Anne Postle, Patty Weaver, and Tony Santelli. "But the aim is to make this a real business project with tenants that are paying their rent, and paying towards combined costs like point of sale materials, wrapping, or a banner over the door...This needs to be a project that stands on its own two feet."
In the lengthy discussion that followed, board members were enthusiastic about the prospect of bringing new retailers to town, but less so about pledging LID funds to the Little Shops project. Many felt that assisting a single enterprise with ordinary businesses expenses was a misuse of taxpayer money meant to benefit the community as a whole.
"I was surprised to see an ask like this," resident Scott Firle said. "This is really like economic development incentive type of work where we are getting into the private world, using taxpayer dollars for accounting and payroll. That is worrisome to me....Is that our role?"
According to county liaison Mark Ruzzin, the original Niwot LID sales tax resolution and state statutes limit the types of projects within its purview to "public improvements"; "production and distribution of informational products"; and "the organization, promotion, marketing, and management of public events," such as Rock & Rails. At first glance, he said, the advertising and marketing costs are permitted under the second scenario, but it's unclear whether the other start-up expenses fit cleanly into any of those definitions.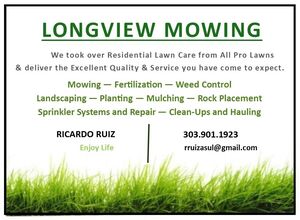 Member Bruce Warren suggested that because the Holiday shops are time-bound, the project could be considered a "long-running holiday event," designed to bring shoppers and visitors to town during a specific period, whereas the permanent shops lose that distinction. That idea gained currency among the board, but it didn't entirely solve the problem of using LID funds to support a single enterprise.
"I think it's a good idea, I'm just not sure how we fit it in the right bucket," Warren said. He also suggested that the Boulder County Attorney's office be consulted as to whether the LID could legally provide funding.
The board considered a number of options-provisionally approving the request or approving a partial amount-before voting 6-1 to table the proposal and seek further assistance from Boulder County Attorney. Warren was the no vote, as he was in favor of moving ahead despite the uncertainty, and Firle abstained, citing his uneasiness about using public dollars on the project.
"I just don't know if it's the role of the LID to get into this," Firle said. "I would really feel for businesses that moved here that didn't get incentives from us that are contributing tax dollars."
NBA fourth quarter marketing
McHale made her scheduled appearance before the committee on behalf of the NBA with a request for $5,245 to fund a fourth quarter marketing effort aimed at bringing holiday shoppers to Niwot. The funds will go toward advertising and promotional expenses, including a campaign centered around Small Business Saturday on Nov. 28, and a direct mail campaign aimed at locals who don't spend their lives in front of a screen.
"We do a lot of email and social media, but there are still some people we don't hit," she said. "I really want to get ahead of the holiday shopping season and tug on the heartstrings of all Niwot residents."
Her request was approved unanimously.
Enchanted Evening update
Linda Klueber also appeared before the board with an update on Enchanted Evening, Niwot's annual holiday kick-off event, scheduled for Friday, Nov. 27. Unfortunately, the state and county's ongoing restrictions on large gatherings has forced organizers to curtail a number of the event's most popular attractions, including the tree lighting ceremony and holiday performance by the Niwot Community Semi-Marching Free Grange Band. Klueber also recommended canceling the 2020 holiday parade.
"The maximum number of people allowed is 175 in Boulder County, and the tree lighting probably brings 500 to 750 people," she said, explaining the changes. "It breaks my heart. I've worked hard for 15 years to make this event and the parade successful, and I have to cut it all back."
Not quite all of it. Santa recently confirmed that he will be arriving by horse-drawn carriage to take gift requests at the Left Hand Grange, though it won't quite be business as usual, thanks to masks and social distancing. Returning visitors will also recognize the strolling carolers, ice carvings, and Banjo Billy's bus, all elements Klueber was able to keep in 2020.
"I think you are being realistic, and biting a very hard bullet here," LID chair Laura Skaggs said. "We are doing our best as a community to keep as much as normal as possible and to create new, uplifting events, but there are just some things that maybe we cannot do."
New Business
Ruzzin announced that the LID's funding request form is getting a makeover, and will soon be available to fill out and submit online. He also announced Feb. 4, 2021 as the date for the LID board's annual meeting with the Boulder County Board of County Commissioners.
The LID advisory committee will hold its next monthly meeting in virtual format on Tuesday, Nov. 10 at 7 p.m.
Jocelyn Rowley