Student-Athlete of the Week: Cielle Burnett
Courtesy Photo
When Richelle Burnett first put her daughter Cielle in ski school at age three, she had an inkling that the athletic youngster would take to the winter sport. That proved prescient when, just five years later, Cielle started out-skiing both her and her husband. Now the rising Niwot freshman is coming off an exciting win in the Buddy Warner league championship (BLW) race, and looking forward to strapping on a pair of boards for the area high school team in Nederland next winter.
"I like everything about skiing, and I just love to go really fast," the Sunset Midddle School eighth-grader said. Earlier this year, she took first overall in the U16 division of the BLW state championships. She was later recognized as the top BWL skier (out of ~280 students) for representing the spirit and dedication to the league.
Skiing fast is just one of Burnett's athletic passions, however. When she's not on the slopes, she is partial to the pool, another place where she got an early start. She currently specializes in the breaststroke and 200 individual medley for the Boulder Swim Club, and again hopes to share her talents with the local high school team.
And if that doesn't work out for some reason, there's always basketball or volleyball, the talented Burnett's preferred team sports.
Of course, Burnett's accomplishments don't stop at the sidelines. In the classroom, she has earned almost all A's in Sunset's middle years International Baccalaureate program, a precursor to the rigorous IB diploma program she plans to pursue at Niwot High.
"I really like the IB projects because they all have to do with helping the community and then reflecting on what you did and why it was good for the community," she said. "I really like that kind of stuff."
She was also recently accepted into the selective US Naval Academy Summer STEM program, which accepts less than seven percent of its applicants. For a week in June, Burnett will have the chance to work with other rising high school students to "create, build, and explore in world-class lab facilities and experience real-life application and learning" at the Naval Academy's campus in suburban Washington D.C.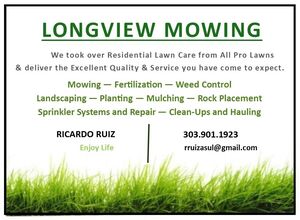 In the fall, Burnett is planning to pursue a STEM-based course load at Niwot, and is especially looking forward to IB biology and anatomy. She eventually hopes to become a surgeon, a choice inspired by the television show Grey's Anatomy.