Bootstrap Brewing to close Niwot location
Calling it "an emotional decision," co-owner Leslie Kaczeus confirmed that she and husband Steve will be closing Bootstrap Brewing Company's Niwot taproom as soon as they are able to find a suitable buyer for the property.
"It's time for us to pass the torch to a new owner to reinvent this space," she said. "We're hoping to get a brew pub in there that can have a full liquor license and still serve our beer, make their own, serve other products—that would be the ideal situation."
Kaczeus cited the brewery's changing business model as the decisive factor for the move, and said that the company will be concentrating their resources in its larger Longmont facility.
"Our growth is wholesale, and so the whole focus needs to be on that and getting more equipment and brewing more beer," she said. "If these locations were further apart, it would make so much more sense to have two tap rooms, but they're five miles apart. If it were in Denver or Fort Collins, it would be a different community to have a different presence in. It's just getting harder for us to maintain two locations so close to each other."
The Kaczeuses opened Bootstrap Brewing at 6778 N 79th Street in 2012, and quickly gained a loyal following in and around Niwot with inventive beers such as Insane Rush, Stick's Pale Ale, 1956 Golden Ale, and Wreak Havoc. In 2013, Bootstrap picked up a handful of medals at the Denver International Beer Competition, and craft beer fans outside of northern Colorado began to take notice. Shortly after that, the Kaczeuses started canning and self-distributing their product to local retailers.
In the years since, Bootstrap has expanded its menu to include fruit and and chocolate-infused offerings, while their mainstays have continued to accumulate medals, including four at the Great American Beer Festival, the brewing industry's premier event. In 2016, Bootstrap inked a deal with Coors Distributing Company to expand their retail reach even further, and the next year opened a combination production facility/taproom in the former Longmont Times-Call warehouse (142 S. Pratt Parkway, Longmont).
As of now, there is no firm timeline for the closure, and Kaczeus said that they are committed to finding a new owner who will carry on the Bootstrap spirit. In all likelihood, she added, that will involve "a long transition period."
"We live here in Niwot, so we have a very strong, vested interest in making sure that it stays a fun gathering place so we can go there," she said. "It's just got so much potential. If somebody brings in food, and gets a liquor license or fixes up the yard and patio—all of the things that we couldn't afford to do."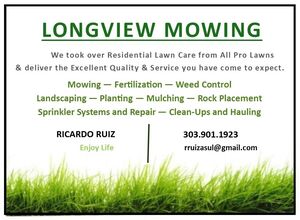 In the meantime, it will be business as usual at the Niwot taproom, Kaczeus said.
"We still have bands. We still have activities. We are still open and thriving. Who knows how long it will take?"