Left Hand Laurel - Scott Deemer
Jocelyn Rowley
What started as a proposal for a modest "connectivity point" at the southwest corner of 79th Street and Niwot Road blossomed into a high caliber public art space thanks almost entirely to the efforts of Niwot resident Scott Deemer, recipient of this month's Left Hand Laurel.
"It was Scott Deemer's artistic vision and the generous contributions from his company, Outdoor Craftsmen, that changed the Connectivity Project from something ordinary into something extraordinary," Chuck Kluber of the Niwot Business Association wrote in an email. "Without Scott's efforts, Niwot would not have a beautiful park with world class sculptures that the whole town can be proud of."
Deemer has long envisioned a robust public art scene in his adopted hometown. He and his family moved to Niwot from the Chicago area nearly two decades ago, and quickly became attached to the "beautiful little enclave." In 2004, he opened landscape design firm Outdoor Craftsmen, an occupation perfectly suited to the lifelong artisan who also "sees the beauty in nature's sculpture."
"Growing up I was always drawn to activities that allowed me to express myself creatively," Deemer said. "Getting to know the earth sciences was my other passion, so my business is kind of a culmination of those two interests."
In college, Deemer pursued a double degree in art and geology. In those days, his artistic endeavors often involved sculpting, though he pursued "many disciplines." These days, he also enjoys painting, though he admitted that his work for Outdoor Craftsmen is often his "greatest creative outlet."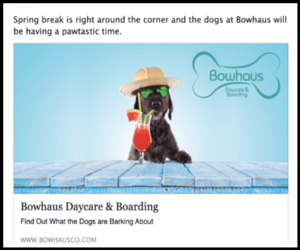 Thanks to steady growth and development in the region, business has been good for Deemer and his firm. So when members of the NBA approached him last year about installing a "gathering place" midway between the town's two commercial districts, he saw an opportunity to bring his vision to life and share his success with the community he has grown to love.
"I told them if they would be willing to let me design something and be a part of the creation of something really special, then I would be interested," he said. "I see a very, very sophisticated community around the Niwot area being drawn to the many fine restaurants we now have and the good breweries. I wanted take another level of cultural development into fine arts to complement many of the other things that are starting to develop."
Deemer officially came on board, but he didn't just plan and build the project that eventually became Community Corner at Sculpture Park. He and Outdoor Craftsmen also donated tens of thousands of dollars' worth of labor and materials to the cause, more than doubling the scope of the original plans. He then used his extensive network of contacts in the regional art scene to spark interest among local sculptors, attracting a surprising number of "high quality pieces" for the inaugural installation.
"I was definitely a go-between for some of these unknowns," he said, noting that many artists were reluctant to exhibit in the brand new installation. "Because of my personal relationships, I had to be an intermediary with some of these people to talk them off of a cliff with commitments. I worked through some challenges, and we lost only one of the selected artists."
Nonetheless, he had praise for his fellow Sculpture Park committee members, whose flexibility was instrumental in meeting the project's tight deadlines.
Deemer is encouraged by the early success of the Park, which he hopes will eventually be self-sustaining.
"All of these pieces are for sale, and the hope is we [the Sculpture Park] get a commission off of that, which can be put into more and larger stipends," he said. "That will then draw more quality artists both locally and nationally. Eventually, maybe we have enough bankroll to make permanent acquisitions."
He also hopes it will help expand the reach of the fine arts in the area even further.
"With the caliber of resident in Niwot, there's a great opportunity for us to develop in a multitude of ways," he said. "It can grow to be so much more if we get the right people vested and interested in the growth of our community."