Girls Soccer: Niwot upset by Lewis-Palmer in playoffs
In nine games on their home field this season, the Niwot girls soccer team outscored opponents 34-1. Unfortunately, that single goal was enough to end this year's Class 4A state title hopes prematurely.
In a riveting back-and-forth match on May 9, the No. 9 seed Cougars fell 1-0 to No. 24 Lewis-Palmer in the first round of the state tournament. With less than three minutes to go before the end of the first half, Rangers' junior Adrianna Cook capitalized on the Cougars' failure to clear a corner kick, and that one goal lead would hold up through 42 more minutes.
"It was a corner kick that we all thought should have been a goal kick," senior keeper Allie Colvin said, noting a controversial call by the officials before the scoring play. "It came in with a very bizarre touch from where I was looking, but perfect placement in the upper corner. I give [Cook] credit -- that was an amazing goal."
Disputed call notwithstanding, the Cougar offense generated scoring opportunities, but just could not put the final touch past Rangers' keeper Kaity Hovasse, who had 10 saves on the day. Senior Anna McCarthy, junior Elise Crall, and freshman Kiera Flanagan generated pressure around the Lewis-Palmer goalkeeper early on and then increasingly desperately in the second half.
McCarthy had Niwot's best chance midway through the second period, a one-on-one with Hovasse, who made an aggressive sliding save. The Cougars also failed to convert two second-half penalty kicks from just outside the Rangers' box.
"Their keeper came to play," head coach Steve Dimit said following the loss. "I thought we did a much better job today of creating chances, we just did not finish them off."
Aside from the miscue on the corner kick, the Cougars' defense was as impressive as it has been all season, especially Colvin, who ended the day with six saves. Dimit was also pleased to see the next generation of Cougar soccer get some action in the high-intensity game, which should soften the blow of losing eight seniors.
"I think we have a well-balanced team," Dimit said. "They have playoff experience now, so they should be ready to step in there and fill those roles.
In the fall, Colvin is headed to Fisher College in Boston where she hopes to compete for the starting keeper spot on the women's soccer team. She will also be training with the school's ROTC program, with plans to enter the Army as a lieutenant after graduating. However, she admitted her long-range military ambitions are a bit less clear than they were a year ago.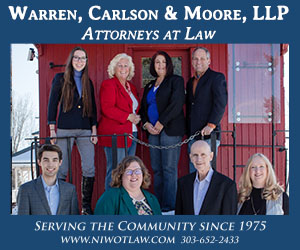 After the earlier-than-expected end to her high school career, the fourth-year varsity goalie had no regrets about the game or the season.
"I'm glad this is the team I got to come out and finish my last season with," she said. "We definitely are a family. It's sad to know that we won't step out on the field again altogether, but I can't wait to see what the juniors and underclassmen are going to put together next year."