Local company expands water horizons
John Wallington, part owner of Boulder-based Llanllyr SOURCE, a water distribution and bottling company, has been busy growing the brand, now offered in at least three Niwot locations..
He has lived in the area for the last ten years, and said that it has been a perfect fit.
"One of the attractions for moving to this area was the plethora of natural food companies that are environmentally responsible," Wallington said. "It fits really well with trying to make people aware of resource management and sustainability."
Their product is unique in that it comes from a reservoir in the Brecon Beacons region of western Wales. The mountainous area gets around 80 inches of rain annually on average, and the water quickly drains into the aquifer. The company continually monitors the depth of the reservoir.
"What separates us — because it's a very wet part of the country — there is a lot of rainfall," Wallington said. "The water flows very quickly down the valley and into an artesian reservoir where the water is extracted. But because of the youngness of the water, it doesn't pick up many minerals as it's percolating through the ground. It's only about 15 feet below the limestone soil.
"As a result, you have one of the purest water sources around. It's got very low sodium, very low calcium, low total dissolved solids and the pH is almost identical to rainwater. What makes it unique is when you're serving this water in a high-end restaurant, what they love about the water is that it's completely tasteless. That is because it doesn't contain many minerals. As far as we're aware, there are only four waters in the world that can make that claim."
One of the company's biggest themes is sustainability.
"It makes a big difference in a market where people are becoming much more conscious about not only the ingredients and products, but also in terms of the environmental aspects of a company," Wallington said. "We have a carbon neutral footprint. Even though we're importing from the United Kingdom, we're still making sure we offset our footprint, so we have zero impact."
Before this endeavor, Wallington worked in several different industries — mostly finance and accounting, but renewable energy such as wind and solar power caught his attention.
"Through working with clean energy, I started getting interested in clean water," Wallington said. "That's when we came across our source. When you compare us to companies that have a reputation for exploiting natural resources — literally utilizing water from drought areas — as their source, it's obvious that our focus is on sustainability."
The amount of rainfall in the area of Wales where the water comes from also falls into the category of sustainability.
"The impact of water extraction barely changes the dial," Wallington said, "because the water source is always being replenished."
Llanllyr SOURCE expanded its business to include high-end cocktail mixes last year, using completely natural flavors and low levels of natural sugars.
"The key differentiation is that the purer the water, you don't need to add as much flavor to overcompensate for the chemicals," Wallington said. "So you don't add as much sugar. The mixes are ideal because of the softness of the water. From a health perspective it's much better for you than something with high fructose corn syrup or other sweeteners. It allows the flavor to stand out."
Their product is sold locally at the 1914 House and Colterra, along with Niwot Market. They also export all over the world and have been endorsed by five-star hotels and restaurants.
"That prompted me to make an investment in this business," Wallington said. "So we bought a stake in 2014 and we've been running the business ever since.
"Because of those accolades we were able to sell the water to leading hotels and restaurants. We supply the Ritz in London, the Mandarin Oriental in Hong Kong, several royal palaces, sports venues and so many more."
Wallington has headed out to Southeast Asia to meet some potential clients in hopes of continuing the idea of not only serving quality water, but sustainability. All of their packaging is recyclable and made from already recycled materials.
"I think the message — and it's very important to us — is proper resource management," Wallington said. "When we look at our competitors and see what they do, we really differentiate ourselves. This is our agenda, managing the resource in a responsible way and not exploiting it. This is how we operate."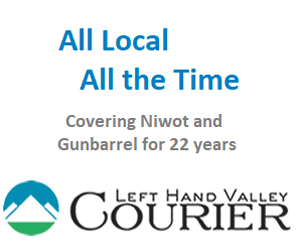 "It's a core part of what we are as a company and me as a person. It's not just about a consumer product, it's about making sure that it is done in a responsible way."
Another aspect of the water itself is that the land has been owned and organically farmed by the same family for over 300 years. That means no pesticides or herbicides leak into the water source. The landowners are also part owners of the bottling company.
Llanllyr SOURCE also works with several charities, including We don't waste and the Colorado Ocean Coalition.
Wallington said that in many cases with bottled water, there is not a list of what is actually in the product.
"We fully disclose the minerals in our water on our packaging," Wallington said. "It's fundamental for consumers to know what is in their water. When you do a comparison with a lot of other waters, there are a lot of hidden chemicals that people aren't necessarily aware of. When you compare it to municipal water, there are a lot of nitrates and chlorine, sodium, etc. For me it's about understanding what is in your product. Minerals come from food, you don't need them to come from water."
As for the mixers, he said that the water holds carbonation better than regular tap water, and as a result makes for a better drink.
"When it comes to the mixers — if you're going to have a high-quality spirit — which the Boulder area has a great reputation for distilleries, you want to mix with pure ingredients," Wallington said. "When the market is dominated by these large national brands that use artificial flavors and sugars, it's completely ruining the taste profile of the spirit. If you want a premium spirit, mix it with a premium water."
More information on their products can be found at http://www.llanllyrsource.com.