Election 2020: Proposition 114 - Wolf reintroduction
Courtesy Photo
The gray wolf, or Canis lupus, once was the most widely ranging land mammal on earth. Due to habitat loss, general fear, and hunting, its once widespread population has dwindled. The last native wolves in Colorado were killed in the 1940s and the gray wolf was added to the Endangered Species Act in the 1970s.
There is currently one confirmed pack of six wolves and one lone wolf in Colorado, however these wolves are not believed to be sustainable long-term.
There have been a number of attempts to reintroduce wolves to Colorado, but all have failed until recently. In June 2019, Proposition 114, regarding wolf reintroduction, was approved for circulation by petition and proponents were able to submit 215,370 registered Colorado signatures to the Colorado Secretary of State. The issue is now on the ballot for the November election.
It is also the subject of much controversy.
Most opponents of Prop. 114 cite threats to people and pets, effect on the economy in terms of loss in hunting opportunities, attacks on livestock, and to a somewhat lesser degree, hydatid disease as reasons to oppose the bill.
"The Colorado Division of Wildlife [under both democratic and republican administrations] have consistently come out against reintroducing wolves," said Ted Harvey, a former Colorado State Legislator and campaign director of Stop the Wolf PAC. "The proponents are asking that voters disregard what scientists say."
Similarly, Patrick Pratt, former legal assistant and business manager of a Lone Tree law firm as well as the current deputy campaign manager of Coloradans Protecting Wildlife, suggested that putting a decision like this on the ballot is inappropriate. "With all respect to voters, we don't believe that this is a decision that should be made by voters," Pratt said.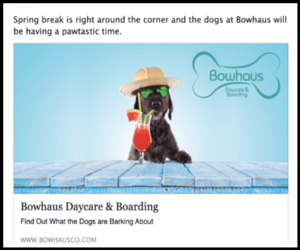 However, Delia Malone, an ecologist and Wildlife Committee Chair for the Rocky Mountain chapter of the Sierra Club, counters both of these statements saying that Prop. 114 is backed by "best available science" and that it serves as an opportunity for Coloradoans to "reclaim their natural heritage."
Proponents, like Malone, argue that wolves would restore the natural balance of the ecosystem and increase biodiversity. They also argue that as wolves have historically been in the area, it is part of their natural heritage as well and should be returned to it.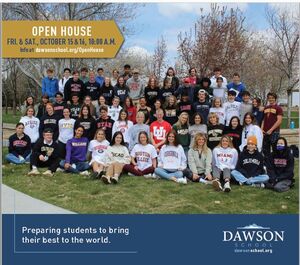 While Pratt agreed that wolves have been in the state in the past, Colorado today is not the same as it was when wolves used to roam it; with increased numbers of people relocating to the state, the landscape has drastically changed. Therefore, it is not suitable for wolves to safely inhabit the area in large numbers, according to Pratt.
Harvey took this point a step farther, saying that the plan is not to simply introduce gray wolves, but the "Canadian Gray Wolf," which he said, is "a very large species compared to the wolf that was here in Colorado."
While there are some scientists who do consider the 'eastern wolf' to be a distinct species, other scientists believe that this wolf found in the eastern Great Lakes and Canada to be a hybrid of a wolf and coyote. However, according to Malone, "Canis lupus is Canis lupus, there is no 'Canadian wolf.' The DNA is the same, when we look at the genetic and morphologic [the size/shape] evidence, there is no difference."
In regard to the arguments surrounding livestock predation, Prop. 114 has taken this concern into account. Section 2II of the measure states the government will "pay fair compensation to owners of livestock for any losses of livestock caused by gray wolves."
According to comprehensive research by Colorado State University, there are already livestock-compensation programs, many of which are underused. Additionally, proactive techniques as simple as fencing and discarding livestock carcasses have been shown as effective ways to limit predation.
While Colorado doesn't have a program at present, costs for compensation could come from money derived from hunting and fishing licenses. This then leads into the discussion around gray wolves' impact upon the hunting industry.
Both Pratt and Harvey argue that the increased presence of wolves has the potential to negatively affect deer and elk herd populations, thus affecting hunting and outfitting businesses. "The outfitters, the hunters, they're going to have a significant impact... What's going to happen if these elk herds are decimated, who's going to compensate those outfitters when they lose money?"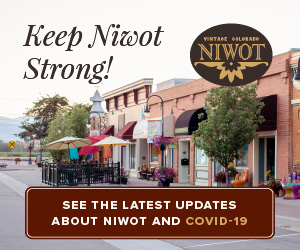 But according to Maline, only 20% of wolf hunting attempts are successful. "There's no competition with hunters and they [wolves] improve health of those elk and deer herds," Malone said. The CSU research generally supports this claim. While findings do say that wolves might make commercial hunting more challenging--by making big game move and use habitat differently--it concludes that it is unlikely that wolves alone would reduce big game populations.
Wolves tend to target older and sicker targets. According to CSU, there was a mathematical model predicting that since wolves are selective predators, their presence could result in a rapid decline of chronic wasting disease (CWD). This fatal disease is neurological and found in deer, elk and moose.
The theory is that when carnivores such as wolves eat infected prey, they reduce the overall number of infections, thus improving overall herd health.
This then leads into the argument around hydatid disease, which is a tapeworm whose primary hosts are canines--e.g. wolves, foxes, coyotes and domestic dogs--which is then passed into intermediate hosts--usually hooved animals such as cows and sheep--who then eat vegetation contaminated with the worm.
While there is hydatid disease in Colorado, human infection is rare. The same body of research from CSU states that there "have been no documented human cases of hydatid disease originating from within the United States for several years, although some people have acquired infection traveling abroad."
Additionally, it's worth noting that while wolves and domestic dogs do share genetic data, dogs are more likely to infect wolves, largely due to the fact that dogs greatly outnumber wolves.
While more studies are needed--both in regard to the potential ecological and economic impact of wolves--the CSU research largely supports reintroduction. It's possible that wolf-related tourism could boost Colorado's economy and that they could positively affect the overall environment. However, it is important to note that more than likely, other factors will also affect the environment, i.e. drought, harsh writers and other animals.
Support of Prop 114 seems to be wide-reaching. CSU conducted an online survey in 2019 and found that 84.9% of Front Range residents, 79.8% of Western Slope residents and 79.3% of Eastern Plains residents all support wolf reintroduction. Meanwhile, rancher perspectives are mixed, with 69.5% of participants in support.
The Secretary of State's Office puts out lists of groups both in favor and in opposition to various ballot measures. More information can be found here.
For information about the relationship between wolves and humans, visit CSU's FAQ page
For information from Coloradans Protecting Wildlife, visit: rethinkwolves.com
For information from Stop the Wolf PAC, visit: stopthewolfpac.com
Anatolii Kovalov @123rf.com
For information from The Colorado Sierra Club, visit: coloradosierraclub.org