Bootstrap Brewing adds executives, secures financing
Deborah Cameron
In a year when many business headlines aren't positive, Bootstrap Brewing Company, founded in Niwot, recently made a significant staffing and financing announcement. Geoff Hess, former Regional Director of National Accounts at CANarchy Craft Brewery Collective, will join Bootstrap's staff as the director of sales. In addition, Dale Katechis, founder of Oskar Blues Brewery, will join Bootstrap as an advisor and investor. The amount of his investment hasn't been specified.
The good news spilled over into a 41% growth in barrel production by year's end. The projected increase will make Bootstrap 364% larger by volume than where it stood in 2015. These kinds of forecasts are anything but typical for small businesses, not to mention craft brewers, in the current environment.
The investment and added talent will support Bootstrap's growth even as it enables owners Steve and Leslie Kaczeus to move towards some long-held company goals. These plans include a production-heavy business model.
"We just celebrated our eighth anniversary in June, and this is going to take us to a different level," Leslie Kaczeus said. "When we were doing initial planning, we were looking for partners and investors so we could start right out of the gate packaging and going into distribution. We found that because we were from high tech and we had no brewing experience, we couldn't get bank loans. Instead, we opened in a 1200 square-foot taproom. Since then we've been growing to the point that we wanted to start at from day one."
The investment from Katechis is an extension of a long relationship between the two craft brewers. Both Katechis and Kaczeus' sons played baseball together at Niwot High School. Katechis was also there to offer his business advice to Bootstrap as the smaller company navigated growth challenges. In addition, Oskar Blues has provided warehouse space, lab space and access to hops when there was a supply chain shortage. Through the years, the breweries even partnered on collaboration brews.
This kind of ongoing connection isn't unexpected in the craft beer industry where brewers of all sizes are known for supporting each other. In a press release Dale Katechis said, "Steve and Leslie brew just down the street in Longmont and I've been visiting the brewery for high quality beer and innovations over the years. I dig the gritty and grassroots nature of the Bootstrap approach and have really enjoyed helping them jumpstart to the next level."
With the financing comes some significant upgrades to Bootstrap's production facility, including the addition of three 90-barrel fermenters, equipment for experimental projects, increases to the brewery's lab capacity for quality control, and a faster canning line. Wider availability of Bootstrap's beer may be the most exciting outcome from the partnership and added staff.
Currently, Bootstrap is only available in Colorado and, since its founding, has never had a sales rep. All its growth has been organic through word of mouth, or through its four distributors. While they've always responded to requests for their product, Steve and Leslie Kaczues weren't able to be as strategic as they would have liked.
That's likely to change with the addition of Hess. Leslie Kaczeus said she hopes he'll be key in helping the brewery to expand its sales footprint. "He's got so much experience and so many contacts. He knows exactly how to tune into where our time is best spent and what we can do to increase sales volume."
Though Bootstrap is looking to grow further, sales of its core beers, including well-known Insane Rush IPA and 2016 GABF Gold Medal Winning Stick's Pale Ale, rose by 14% over the past year, according to Kaczeus. This year Bootstrap also debuted a new line of cocktail-themed seltzers, Sparkalicious.
As Leslie explained, the initial release of the new product didn't necessarily go easily. It first shipped just two weeks before the pandemic shutdown. She said, "It was a really bizarre time to release new products. People weren't browsing in the stores. The whole landscape changed on how everyone was doing business. We had planned to do a lot of tastings and hand sales, and taking products to festivals, and everything got cancelled."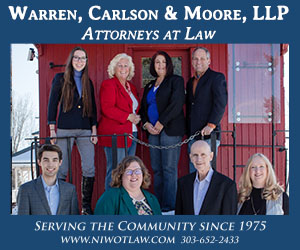 On the positive side, the restrained growth to date means that there's a lot of room for the Sparkalicious line to contribute to Bootstrap's sales in the future. That's particularly the case given a booming craft beer seltzer market that caters to non-craft beer fans or anyone seeking a beverage that meets dietary restrictions.
As was true for a lot of other brewers, the pandemic impacted Bootstrap's taproom business, which was shut down for 11 weeks. Now the taproom business in Longmont has returned, and Kaczeus even mentioned plans to reopen the Niwot taproom if social distancing restrictions lift completely or are reduced.
While 2020 is bringing challenges for small businesses, the new investment, new production facility additions, and new staff give Bootstrap heavy doses of encouragement. Leslie talked about how she and her husband have had the opportunity to have a lot of fun conversations about the future. "We're having discussions about really big dreams. Things that we couldn't figure out how to do on our own. It's just a lot of fun."