Niwot businesses are changing hours and services due to coronavirus
Patricia Logan
Niwot businesses are staying nimble as each day brings new developments in the fight against the coronavirus. A new page on the business community's website, Niwot.com/COVID-19, has the latest information on when shops and restaurants are open and what services they are providing.
The idea is to support the local economy by keeping potential customers in the loop, according to the town's economic development director, Catherine McHale. "I think we all have to get a little bit clever about how we can continue to support our community and try to have as normal a life as possible within the constraints of what is being asked of us with regard to social distancing," McHale said.
She's encouraging the community to consider local purchases instead of online or other retailers as a way of keeping Niwot's businesses running so they can come out on the other side when the time comes.
Most retail shops have closed their doors, but are encouraging customers to call or email for individual appointments, shipping or holding items aside. Wise Buys Antiques is the exception, continuing with regular hours. The owners say it's easy to practice social distancing in the store.
Niwot Wheel Works is also open, but asks that you call before arriving so they can make sure others aren't in the space. Or, you can have them pick up and drop off your bicycle for servicing.
Niwot restaurants have switched to all take-out and delivery. Pinocchios is offering no-contact pickup. Customers pay online or over the phone then call before they arrive so the staff can put the food outside. Lefty's Pizza is incentivizing customers with a program to get 25% off all future orders and discounts for using the phrase "Niwot Strong." Lucky Pie is offering cooked and take 'n bake pizza. Niwot Tavern has a family dinner special for pickup. See below for a comprehensive list of local eateries still open for takeout or delivery options.
Coffee and tea lovers can still get a cup at The Old Oak Coffeehouse, but they have to use the store's paper cups instead of bringing in their own containers, and baristas will be adding the creamers and sweeteners. Winot Coffee asked for public support of Niwot businesses to help them survive.
The Niwot Market has reduced its hours so the grocery can restock shelves and do extra sanitizing. They are open 7 a.m. to 6 p.m. until further notice. Several other restaurants and businesses emphasized their commitment to sanitary practices and social distancing. Left Hand Animal Hospital is offering concierge services for pet parents. Let them know you're coming and someone will come to your car, get your pet and then speak with you by telephone during the appointment.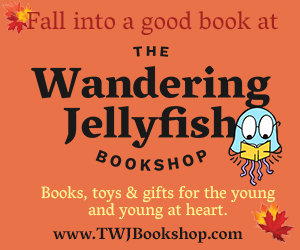 The Healing Collective is providing telemedicine appointments so clients can still get attention from the functional and integrative medicine practice.
Sante Dayspa is selling gift certificates, as are some other businesses. It's a way to help bridge the gap until they can provide full service again.
The Shop Niwot passport is still good for online or phone purchases. Customers just need to staple the receipts to their passport.
Along with the Niwot website, customers can check Facebook and other social media to get updates directly from the businesses.
Niwot Tavern
Order by phone or online
303.652.0200 niwottavern.com
Pickup only
Pinocchio's
Order by phone or online
720.340.4009 eatatpinocchios.com
Pickup or delivery
Abo's
303.652.0830
Takeout or delivery
Sachi Sushi
303.652.0328 sachiniwot.co
Takeout only
Niwot Market Deli
303.652.0919 niwotmarket.com/deli
Takeout only
Raza Fresca
303.652.3995 razafresca.com
Pickup or delivery
Lefty's Pizza
303.652.3100 leftysgourmetpizza.com
Takeout or delivery
Old Oak Coffee Shop
303.834.9869 theoldoakcoffeehouse.com
Pickup only
Winot Niwot
303.652.6464
Patricia Logan
Pickup only
Fans Chinese
1303.652.6249 fanschinesecusine.com
Pickup or delivery
Subway
303.652.6474 ordersubway.com
Takeout only