Where to get CPR Training in Boulder County
Below is a list of facilities in Boulder Country providing classes in CPR, first aid and emergency cardiovascular care (ECC) to healthcare professionals, first responders, employees or the general public. There are also on-line courses available through the American Heart Association (AHA) and American Red Cross. Note that not all courses award completion or certification cards.
Mountain View Fire Rescue
9119 E County Line Rd., Longmont
http://www.mvfpd.org/general/webform/cpr-first-aid-classes
(303) 772-0710
MVFPD offers two hands-on courses that combine life-saving and first aid at Station 10 in East Boulder County: Heartsaver CPR and First Aid ($20 for District residents, $30 for non-residents), which offers a certification card, and Friends and Family CPR and Stop the Bleed (free), for members of the general public.
---
 Longmont United Hospital
1950 Mountain Ave, Longmont
https://www.centura.org/locations/longmont-united-hospital/community-programs
303-651-5111
Longmont United offers three courses: Infant CPR ($25 per couple) , Heartsaver CPR ($45), and Basic Life Support ($50), for those that are in the healthcare field that require an American Heart Association Basic Life Support certification card.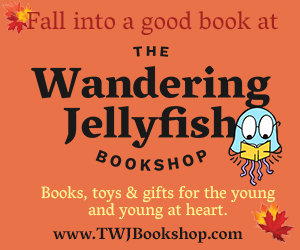 ---
YMCA of Boulder Valley — Mapleton Center
2850 Mapleton Ave., Boulder
https://www.ymcabv.org/aquatics/lifeguard-cpr-certification
303.664.5455
The YMCA of Boulder Valley offers its CPR training at the Mapelton facility in Boulder: CPR/AED and First Aid Basics (member: $95, non-member: $105), and CPR/AED and First Aid Recertification (member: $65, non-member: $75). Both award AHA two-year certification.
---
City of Longmont
Sunset Pool-1900 Longs Peak Ave, Longmont
https://www.longmontcolorado.gov/departments/departments-n-z/recreation-services/adult-recreation-programs
RecSupport@LongmontColorado.gov
CPR & AED for Adults, Children and Infants ($75 resident, $90 non-resident)
---
Boulder Community Health — Foothills Hospital
4747 Arapahoe Ave , Boulder
https://www.bch.org/Community-Events/
303-415-7244
Pediatric CPR and First Aid/AED ($45 + $25 for AHA Certification) — Topics include infant choking, CPR, management of minor injuries, and all ages CPR/AED training.
---
CPR Professionals
6230 Lookout Rd., Boulder
http://www.cpr-professionals.com/
303-918-8077
Basic Life Saving (BLS) for the Healthcare Provider ($60)
---
Longmont CPR (a service of Homelight Medical)
1351 Collyer St., Longmont,
http://www.longmontcpr.org/
303-776-7117
Adult and Pediatric CPR/AED and First Aid Class ($65); BLS CPR/AED for Professional Rescuers and Healthcare Providers ($52). Both award American Red Cross two-year certification.