Niwot girls take 2nd at state track
It's no secret that the Niwot girls track team had its sights set on another state title this year. After a dispiriting third-place finish in 2016 following three successive state championships, this year's squad buckled down, putting in months of grueling workouts, determined to regain the team's customary place on top of the championship podium.
As they cruised through the 2017 regular season, capturing one meet title after another with machine-like precision, the slip-ups that doomed their championship bid in 2016 seemed well behind them, and a fourth state title in five years seemed not just within reason, but within reach.
But among the toughest lessons of competition is that hard work and preparation don't always overcome luck, especially in a sport where every hundredth of a second counts and the margin for error is miniscule. For Niwot head coach Maurice Henriques, his team's second-place finish behind the Air Academy Kadets at last weekend's Class 4A Track and Field State Championships is a stark illustration of that very point.
"I had us scoring 85 points before the meet, and we didn't really falter that much," he said, after his team finished with 83 points to Air Academy's 92. "We had a great meet, with four individual state championships, and I'm proud of all the kids. I never thought I'd be leaving a state meet losing, but pretty happy."
"You have to take your hat off to Air Academy," he continued about the champs, who compiled three individual titles and four second place finishes over the weekend. "They had an outstanding meet, and they earned it."
The meet itself got off to a rather inauspicious start after an unfortunately timed late-spring snow storm forced the Colorado High School Sports Association (CHSAA) to postpone the event for two days. Originally scheduled to run Thursday thru Saturday of last week, the meet was shortened to just two days by eliminating preliminary races in the running events and limiting attempts to four each in the throwing and jumping events. Henriques was quick to dismiss any notion that the delay hurt his team, saying, if anything, the extra rest had probably helped them.
Once the meet finally got underway on Saturday, the Niwot girls literally jumped out to a quick lead in the 4A team contest by claiming the top two spots in the weekend's first jumping event. Senior Alexis Carroll earned her first state crown of the weekend when she jumped 18 feet 5 inches on her fourth attempt in the long jump, outdistancing junior teammate Mary Gillett's season-best jump of 18-2.5. Carroll added her second title on Sunday in the final event of her high-school career, taking first in the triple jump with a personal best distance of 37-0.25.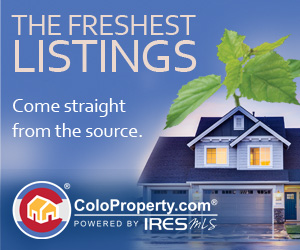 Despite this, Carroll clearly had mixed emotions as the meet drew to a close. Earlier in the day, she clipped a hurdle toward the end of the 100-meter race and finished in 15.46 seconds, her slowest time of the season. The day before, she ran on the 4x200M relay team, which finished a disappointing fifth place, despite having the fastest seed time.
"It was bittersweet," she said of her final high-school meet. "I accomplished what I wanted to in two events, and didn't in two others." Still, she marveled at how far she'd come since joining the team as a ninth-grader.
"If someone had told me during my freshman year that I would have been getting 20+ points for the team as a senior, I would have laughed at them so much," she continued, adding that four years with the track and field team helped her mature. "Track changed everything for me. I've grown up a lot, and I've learned so much other than running."
Henriques said that Carroll, who will be running for the University of Colorado-Colorado Springs next season, isn't the type of athlete who can be replaced easily.
"She's been outstanding for Niwot. She's going to walk away with four individual state championships," he said, noting that she also won a state title in gymnastics this year. "She's a super competitor who's had a great career."
Laughing, he continued, "We're going to have to get multiple jumpers to replace her."
Niwot's top performer of the weekend was junior Mary Gillett, who continued her scorched-earth campaign through the Class 4A sprints. On Saturday, Gillett posted her first sub-25-seconds time in the 200-meter dash, coming in at 24.83 and winning her first-ever individual state crown in the process. In the 400-meter dash the next day, she bested her prior personal best by a full second, finishing in 55.12 to take her second title of the weekend. A personal best in the 100-meter dash (12.31) was good for second overall, as was her 18-2.5 long jump. Gillett credited the Niwot coaching staff with her successful state meet, saying their planning and strategic training schedule had ensured she would be ready for the heightened competition.
"I had a very specific race plan, and I executed, and it ended up working out because my coaches are always right," she said, explaining the slew of personal best times. "We have the best coaches in the state, and they know just how to prepare a team so that we're ready to peak at the right time."
Not to be outdone in the personal best department, junior Mackenzie Fidelak posted a season-best 43.44 time in the 300M hurdles, which was good for third place overall. She posted another season best the next day in the 400-meter dash (56.23), which was also good for third overall. She also ran in the 4X200 and 4x400 relays.
"This meet has been particularly good for me," she said following the 400-meter run. "I personally feel like I didn't have a very successful regular season, so it was nice to come to this meet and get a bunch of PRs."
As for the team's continuing success, Fidelak said that Niwot has one advantage that other schools don't, namely having teammates as your top competition.
"It makes us better every single day," she said of daily practice with the state's top 4A runners. "I think that's one of the reasons that Niwot has been so successful in the past is that we're racing good competition every day. I think that gives us an advantage when we're racing against other girls. It helps a lot and I'm grateful for it."
In the boys side, Niwot competed in a total of three events, but did not amass any points. In their first contest, the Cougars 4x200 relay team of Alex Herman, Jeremy Hollingsworth, Carter Osteen and Nolan Johan finished 14th overall with a time of 1:32.16. Despite a season-best time of 8:12.78, the 4x800 relay team (Osteen, Kamran Elahi, Oskar Wells, and Cruz Culpeppper) finished 10th overall in tight field, less than two-tenths of a second out of the scoring, and only half a second slower than the seventh-place team. Henriques said he expects his boys to be hungry for a return to the big meet next year, after getting a little taste of success this year.
"They had a difficult time finding their way in [to qualify], but they got in," he mused. "It's like, they went to the wrong entrance, and next year they'll know where the entrance is."
Elsewhere for the boys, senior Alex Oelsner capped his unconventional track and field career with a 10th-place finish in the shot put, with a throw of 47 feet, 3.25 inches, made on his first attempt. Oelsner, who joined the team as a junior, was the only Niwot boy to qualify in an individual event this year. As for his meet experience, Oelsner said it was an honor just to qualify.
"It was an awesome meet to be a part of," he said. "It's super exciting, there's tons of people and it's the best competition. All the hard work finally paid off."
With top finishes from Carroll, Gillett and Fidelak, the Niwot girls ended the first day of atop the leaderboard, but a lower than expected finish in the 4x200 relay, coupled with no-point finishes in the 3,200-meter run, 800M medley and 4x800M relays had Niwot looking over its shoulder at Air Academy, who overachieved in a number of events. When Kadets seniors Maria Mettler and Olivia Whittaker continued to grab improbable wins on Sunday, the Cougars' title hopes started to fade. Air Academy cemented the upset when their 4x100 team claimed second on the day, while Niwot's team finished well out of the points in 16th place.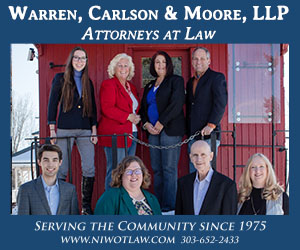 Henriques was philosophical following the let-down, and cautioned against letting the perfect be the enemy of the good. He also was grateful that his underclassmen had the opportunity to experience a heated-title run, and hopes they will take its lessons into next season and beyond.
"We have to continue to work, and this will keep us motivated," he said. "It showed the younger kids that every little point counts. We got a lot of nickels and dimes, when we could have used some pennies. Those ninth- and tenth-place finishes make a difference."
Finally, Henriques has every confidence that his girls team will be right back in the thick of the Class 4A title hunt next year, having proven a commitment to hard work and team unity.
"Everybody's talented," he said, waving a hand at the crowd of athletes. "What sets us apart is effort and attitude. That's what you can control."
Class 4A State Championship, Jeffco Stadium, May 20-21
BOYS (Niwot Results)
Team Scores — 1. Vista Ridge 93.5, 2. Air Academy 58, 3. Silver Creek 52, 4. Montrose 51, 5. Palmer Ridge 48, 6. Mountain View 46, 7. Canon City 44, 8. Widefield 38, 9. Palisade 30, 10. Thompson Valley 29, 20. Longmont 14, 25. Skyline 11.
4X200 Meter Relay — 14. Niwot (Alex Herman, Jeremy Hollingsworth, Carter Osteen, Nolan Johan), 1:32.16
4X800 Meter Relay — 10. Niwot (Carter Osteen, Kamran Elahi, Oskar Wells, Cruz Culpepper), 8:12.78.
Shot Put — 10. Alexander Oelsner 47-03.25.
GIRLS (Niwot Results)
Team Scores — 1. Air Academy 92, 2. Niwot 83, 3. Valor Christian 72, 4. Green Mountain 62, 5. Cheyenne Mountain 40, 6. Discovery Canyon 30, 6. Vista Ridge 30, 8. Battle Mountain 27, 9. Montrose 26, 9. Roosevelt 26, 9. Pueblo West 26, 12. Widefield 24, 13. Pine Creek 23, 13. Canon City 23, 13. Durango 23, 16. Harrison 22, 17. Mountain View 21, 18. Littleton 20, 19. Evergreen 19, 19. Mead 19, 21. Denver North 17, 22. Erie 16, 23. Mesa Ridge 14, 24. Mullen 12, 24. Palmer Ridge 12, 24. Glenwood Springs 12, 27. Silver Creek 10, 27. Wheat Ridge 10, 29. Frederick 9, 30. Vista Peak 8.5, 31. Greeley Central 8, 32. Longmont 7.5, 33. Sand Creek 6, 33. Thompson Valley 6, 35. Pueblo South 5, 35. Fort Morgan 5, 35. Eagle Valley 5, 38. Falcon 1, 38. Palisade 1, 38. Skyline 1.
100 Meter Dash — 2. Mary Gillett, 12.31.
200 Meter Dash — 1. Mary Gillett, 24.83.
400 Meter Dash — 1. Mary Gillett, 55.12; 3. Mackenzie Fidelak, 56.23.
3,200 Meter Run — 16. Jenna McCaffrey, 12.43.51.
100 Meter Hurdles — 6. Alexis Carroll 15.46.
300 Meter Hurdles — 3. Mackenzie Fidelak, 43.44
4X100 Meter Relay — 16. Niwot (Princess Sagala, Kelia Portis, Ashley Herring, Erika Timbang), 51.02.
4X200 Meter Relay — 5. Niwot (Alexis Carroll, Claire Gillett, Erika Timbang, Mackenzie Fidelak), 1:45.79.
800 Meter Sprint Medley Relay — 12. Niwot (Princess Sagala, Erika Timbang, Kayla Nowlin, Elise Gillett,), 1:54.29
4X400 Meter Relay — 6. Niwot (Erika Timbang, Kayla Nowlin, Claire Gillett, Mackenzie Fidelak), 4:02.66.
4X800 Meter Relay — 10. Niwot (Jenna McCaffrey, Samrawit Dishon, Jeri Wilcox, Claire Gillett), 9:50.93.
Long Jump — 1. Alexis Carroll, 18-5; 2. Mary Gillett, 18-2.5.
Triple Jump — 1. Alexis Carroll, 37-2.25.
Geoffery Zaragoza Special Olympics 100M Dash — 14. Naomi Barstow, 19.12.