Girls Swimming: Cougars take 3rd at Valley Viking Invite
The Niwot girls swimming team kicked off the 2016-17 season by taking the third-place medal at the Valley Viking Invitational, held Dec. 2-3 at Gilcrest High School. Earning 211 team points, the Cougars had top five finishers in seven of the meet's 12 events, including three of the top five spots in the 100 freestyle. Two of its relay teams qualified for state, including the 200 freestyle team, whose time of 1:48.74 was good for first place in the event.
Niwot head coach Sarah Stamp was enthusiastic about her team's impressive start to the year.
"We have never had relays qualify at this first meet weekend of the season," she said. "So to have two qualify at our first meet was a pleasant surprise! "
Overall, seven Cougars qualified to compete at the state meet, including sophomore Claire Jepson, who finished second in the 100 backstroke with a time of 1:05.36, more than a second faster than the qualifying time of 1:06.80. Jepson also qualified as a member of the 200 medley relay team, which finished third in their race, with a time of 2:04.17.
Cougar Chase Balman kicked off her senior season with first-place finishes in the 200 freestyle relay , and the 100 freestyle, where she came in just ahead of teammate Jepson. Her second-place time in the 50 freestyle was just nine one-hundredths of a second off the qualifying time. Balman was also a member of the state-qualifying 200 medley relay team, along with Jepson and seniors Camryn Kenkel and Eva Kitlen.
"Balman, who didn't have the junior season we had hoped for, came out strong," Stamp said. "I was elated with her swims."
Other Cougars who qualified for state were sophomores Sidney Ryan, Ella Thramann, and Kristi Vu, all members of the 200 free relay team with Balman. Vu and Thramann also took third and fifth respectively in the 50 freestyle, while Ryan came in sixth in the 100 freestyle.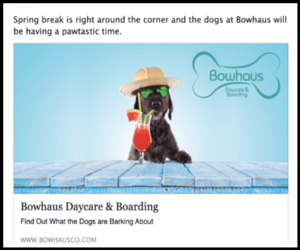 "Truly, I was super pleased with everyone's performances," she said. "There were a lot of PR's throughout the meet…which is a wonderful way to start the season."
In the dive portion of the competition, senior Maddie Barkow scored 464.80 points, which was good for second, behind Mountain Range's Taylor Jackson, who scored 526.60 points. Niwot senior Mary Lang finished 13th, with 213.35 points.
"It's a bit difficult to have your first meet be an 11-dive meet ," explained the coach. "I know they worked hard and their efforts to be ready showed in their scores!"
Up next for the Cougars swim team is the Coaches Invitational, which is open only to state qualifiers, on December 17 in Thornton. Stamp thinks the small, exclusive meet will give her swimmers a taste of what's to come later in the season.
"It will be a good meet for our top girls to compete against some stiff competition."
Team Scores — Mountain Range 315, Windsor 233, Niwot 211, Greeley West 143, Centaurus 130, Pueblo County 94, Holyoke 63, Greeley Central 57, Valley 57, Silver Creek 19, Eaton 14, Skyline 12, Longmont 11
200 medley relay — Mountain Range, 2:00.16; 2. Windsor, 2:02.62; 3. Niwot (Balman, Jepson, Kenkel, Kitlen) , 2:04.17; 4. Centaurus, 2:04.90; 5. Mountain Range, 2:07.54
200 freestyle — 1. Rilea Driscoll, Windsor, 2:06.92; 2. Madelyn Gonzales, Mountain Range, 2:12.86; 3. Mara Johnson, Greeley West, 2:17.25; 4. Kristen Wiles, Mountain Range, 2:19.04; 5. Faith Bochert, Mountain Range, 2:19.48; 9. Christina Otte, Niwot, 2:25.49
200 IM — 1. Grace Chahal, Greeley West, 2:26.39; 2. Erika Shunk, Centaurus , 2:27.38; 3. Megan Walton, Mountain Range, 2:27.67; 4. Jaelyn Gabel, Mountain Range, 2:38.66; 5. Emily Cook, Greeley West, 2:39.93; 10. Mary Yao, Niwot, 2:52.23
50 freestyle — 1. Hunter Waterman, Windsor, 26.40; 2. Chase Balman, Niwot, 26.69; 3. Kristi Vu, Niwot, 26.94; 4. Jocelyn Petersen, Windsor, 27.33; 5. Ella Thramann, Niwot, 27.41; 12. Sydney Ryan, Niwot, 28.27
Diving —1. Taylor Jackson, Mountain Range, 526.60; 2. Maddie Barkow, Niwot, 464.80; 3. Alaina Hellenberg, Skyline, 349.40; 4. Mikeldi Lewis, Eaton, 325.30; 5. Kathy Weygandt, Silver Creek, 301.80
100 butterfly — 1. Faith DeBelle, Mountain Range, 1:03.17; 2. Jules Krinsky, Pueblo County , 1:07.60; 3. Ella Reintsma, Windsor, 1:10.30; 4. Jaelyn Gabel, Mountain Range, 1:10.43; 5. Jocelyn Petersen, Windsor, 1:10.92; 11. Eva Kitlen, Niwot, 1:13.36
100 freestyle — 1. Chase Balman, Niwot, 58.85; 2. Claire Jepson, Niwot, 59.60; 3.Emily Krogmeier, Holyoke, 1:01.47; 4. Jules Krinsky, Pueblo County , 1:01.82; 5. Erika Shupe, Greeley West, 1:02.00; 6. Sidney Ryan, Niwot, 1:02.05
500 freestyle — 1. Rilea Driscoll, Windsor, 5:45.11; 2. Megan Walton, Mountain Range, 6:02.84; 3. Mara Johnson, Greeley West, 6:04.34; 4. Morgen Moody, Mountain Range, 6:11.24; 5. Krista Potter, Mountain Range, 6:11.25; 8. Eva Kitlen, Niwot, 6:21.11
200 free relay — 1. Niwot (Balman, Vu, Thramann, Ryan), 1:48.74; 2. Windsor, 1:53.41; 3. Mountain Range, 1:57.36; 4. Greeley Central, 1:57.76; 5. Mountain Range, 1:57.85; 6. Niwot (Stephenson, Thramann, O., Miller, Fauber), 1:57.88
100 backstroke — 1. Madelyn Gonzales, Mountain Range, 1:04.37; 2. Claire Jepson, Niwot, 1:05.36; 3. Skylar Riley, Centaurus, 1:05.47; 4. Grace Chahal, Greeley West, 1:06.79; 5. Kaycey Stephen, Mountain Range, 1:09.55; 9. Stacey Bui, Niwot, 1:11.77
100 breaststroke — 1. Faith DeBelle, Mountain Range, 1:12.95; 2. Hunter Waterman, Windsor, 1:13.12; 3. Aria Witt, Windsor, 1:15.13; 4. Camryn Kenkel, Niwot, 1:17.55; 5. Erika Shunk, Centaurus, 1:18.99; 10. Kristi Vu, Niwot, 1:21.96
400 free relay — 1. Mountain Range, 3:58.42; 2. Windsor, 4:00.71; 3. Centaurus, 4:06.28; 4. Greeley West, 4:12.95; 5. Niwot (Otte, Miller, Ryan, Jepson), 4:13.59; 11. Niwot (Chiver, Stephenson, Thramann, O., Kitlen), 4:35.76;